Anuvu Pioneers Partnership with Podeo: World's Largest Arabic Podcast Platform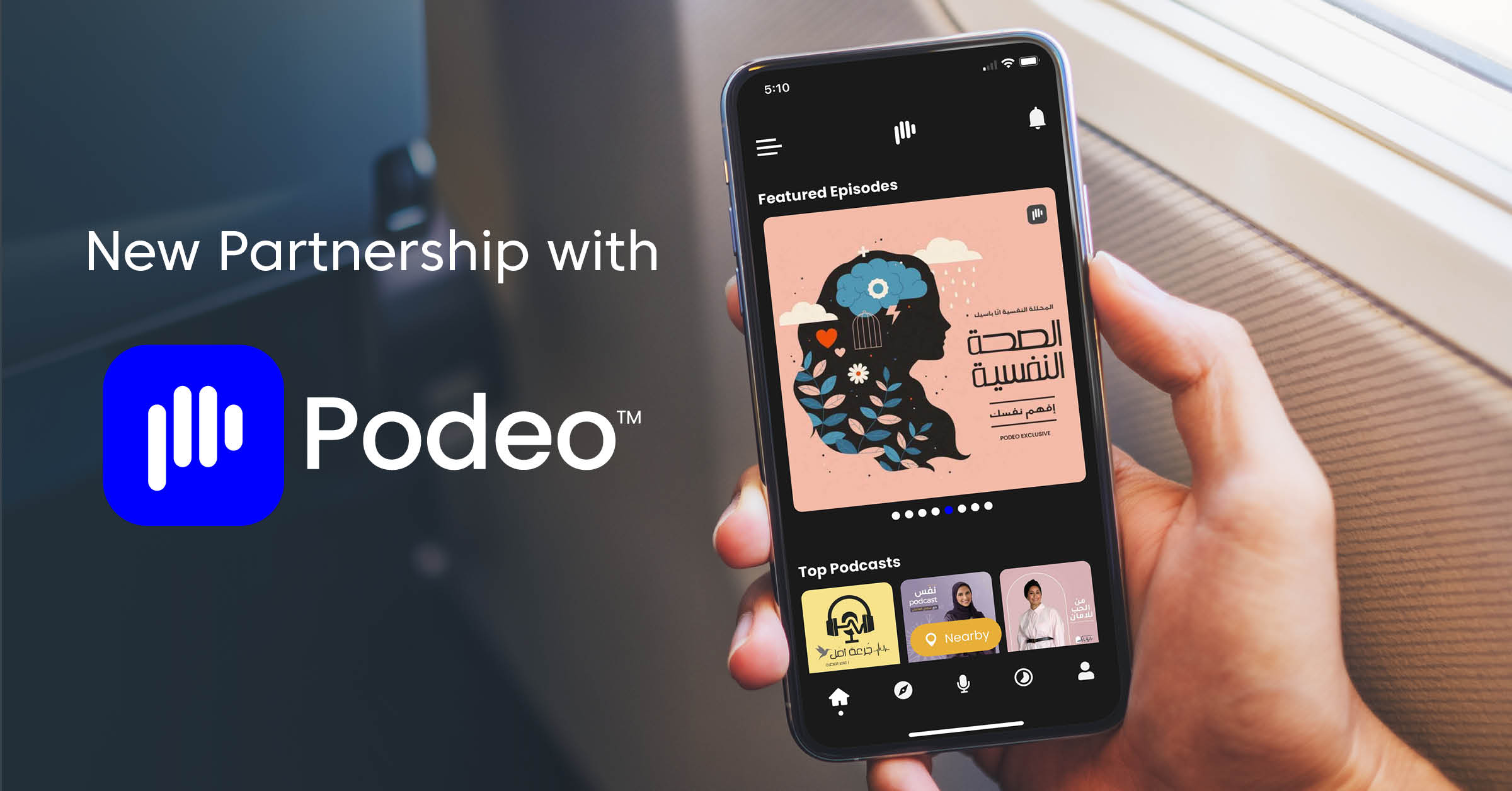 The industry-exclusive partnership will bring Arabic podcast content to the skies for the first time.
LOS ANGELES, October 25, 2023 – Anuvu, the leading provider of high-speed connectivity and entertainment solutions for demanding worldwide mobility markets, today announces the launch of a pioneering partnership that will introduce the largest Arabic podcast platform, Podeo, to inflight listeners for the first time.
The collaboration brings an industry-exclusive deal to Anuvu's airline customers, providing access to Podeo's extensive catalog of high-quality podcasts, with over 2,300 episodes from 39 shows covering topics such as history, society and culture, self-help, and more.
"This historic partnership is an excellent fit – Anuvu has an exceptional track record when it comes to bringing diverse and enriching content to travelers across the Middle East and beyond," said Stefano Fallaha, Founder and CEO, Podeo. "We're excited to bring the highest-quality podcasts to the inflight sector and provide unparalleled reach to our catalog and creators."
"Anuvu is thoroughly committed to providing our customers with the highest quality content and the Podeo partnership builds on our promise to deliver a diverse portfolio that meets travelers' needs and enhances their experience," said Estibaliz Asiain, SVP Media and Content, Anuvu.  "We're proud to support Podeo's expansion into the inflight sector, further demonstrating our dedication to the growth and success of our airline partners in the Middle East and the region as a whole."  
Podeo has been devised to seamlessly enable the audio ecosystem, bringing together 50,000+ creators to millions of listeners across the globe, and is now set to further amplify its catalog through in-flight entertainment.
For more information about Anuvu's content and entertainment offerings, please visit: www.anuvu.com
Ends
About Anuvu 
Anuvu's team of global experts provides connectivity and content for markets on the move, including airlines, cruise lines, and mission-critical maritime, energy and government services.
We connect and entertain the world's passengers, reaching any aircraft and any vessel around the globe. Our award-winning content and connectivity solutions and services are reliable, scalable, and affordable, tailored to our customers' brands and service objectives.  With a flexible and agile approach, we maximize the technology available today, while optimizing for tomorrow.
Some of the most experienced professionals in the industry lead our teams and this, together with our long-standing client relationships, means we never stand still.
Anuvu. Let Innovation Move You.   
Follow Anuvu on LinkedIn and X for further updates and insights or visit anuvu.com 
Media contacts:  
Amber George / Caroline Reich / Sophie Oldroyd
8020 Communications
Anuvu@8020comms.com
Released October 25, 2023